Loose-leaf Vana Tulsi (Holy Basil) from Mountain Rose Herbs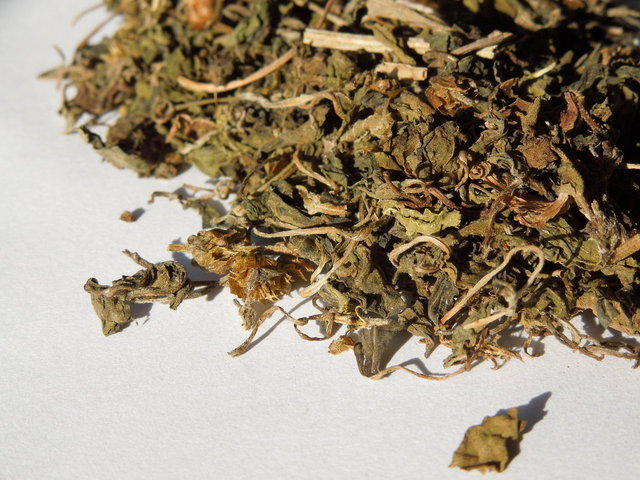 Feb 7th, 2014, by Alex Zorach
This photo shows a closeup of Vana (forest) Tulsi or holy basil, obtained through Mountain Rose Herbs. Although it is named "holy basil", Vana tulsi belongs to a different species from the usual varieties of holy basil, which are Ocimum sanctum or Ocimum tenuiflorum.
I thought this was an exquisite batch of this herb, and I would almost describe it as artisanal: it had a complexity to it that I have prior to only encountered in home-grown herbs which I or those in my family have dried ourselves.
You can read my review of this batch on RateTea.
See also my photo of the Rama variety.