Loose-leaf Green-leaf or Rama Tulsi (Holy Basil) from Mountain Rose Herbs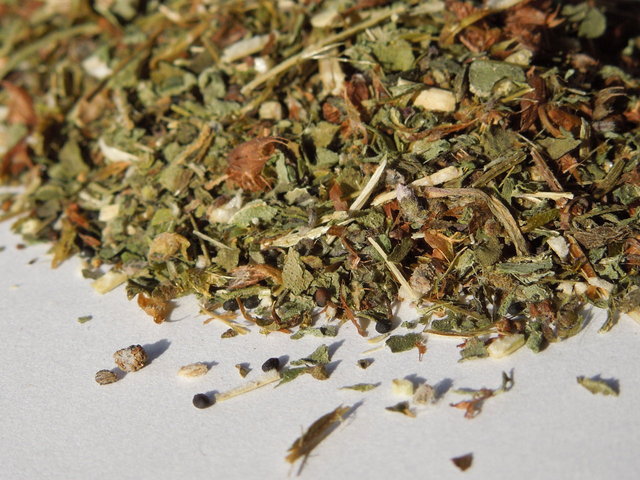 Feb 7th, 2014, by Alex Zorach
This photo shows a closeup of the dried leaf of Rama or green-leafed holy basil or tulsi (Ocimum sanctum or Ocimum tenuiflorum), sold by Mountain Rose Herbs.
I thought this was an exemplary batch of this herb; in my RateTea review I described it as "artisanal".
I obtained three different varieties of tulsi from Mountain Rose at the same time; see also my photo of the Vana variety.