Shiro Plum, Sliced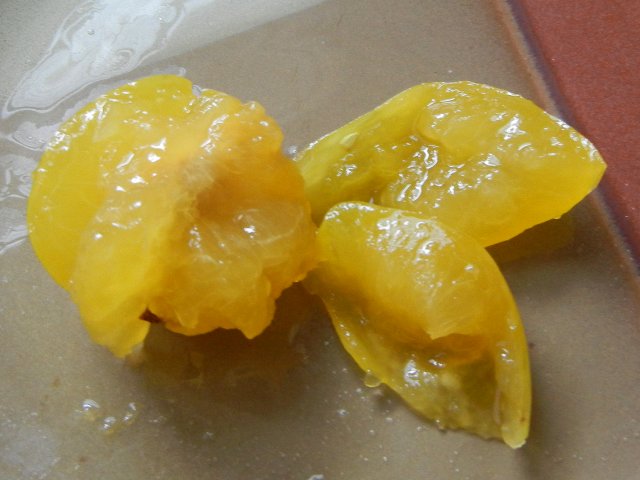 Aug 2nd, 2011, by Alex Zorach
This photo shows a shiro plum, "sliced" open. Attempting to cut this plum was a very messy process; this plum is tough-skinned and has a soft, extremely juicy, almost watery interior. It almost exploded when I cut into it, dripping juice all over the plate.
As you can see here, the flesh of this plum does not cleanly separate from the pit, which makes it a bit impractical or annoying to use in any context where you want to remove the pit.
This plum is one of the two that I bought from a batch of shiro plums I saw for sale; see that photo for a picture of what they look like whole.
One thing that really surprised me about this plum was the intense yellow color of its interior, which really comes out in this photograph. This is one of the few plums that looked darker and richer-colored on the inside than the outside; the outside of these plums is a rather pale whitish-washed yellow color.