Red Delicious Apples
In Albums: food fruit produce apples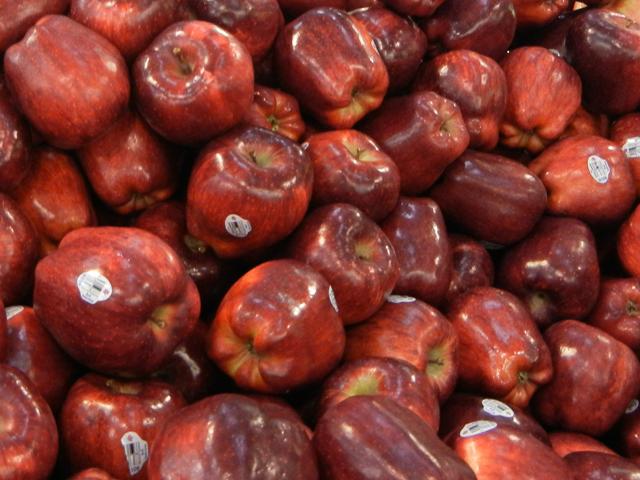 Feb 27th, 2011, by Alex Zorach
These red delicious apples, produce code 4016, were for sale at the Newark, Delaware farmer's market for 89 cents a pound. These apples have a waxy appearance and a distinctive shape.
The red delicious is one of the most widely sold and consumed varieties of apple, but it unfortunately is not the highest quality, at least, to my tastes (and the tastes of many others). Red delicious tends to have a mealy texture and is significantly less juicy, tart, and aromatic than a number of other varieties. Part of the reason for the low quality of this variety of apple could be the selection of cultivars which favor color, appearance, shelf-life, and the growing and harvesting process, at the expense of flavor. Apples bearing the name "Red Delicious" are not all from the same cultivar; there are dozens of named varieties of Red Delicious, which have subtly different characteristics but are still recognizable as this type of apple.
Personally, I always avoid them.