Perilla Plant, Closeup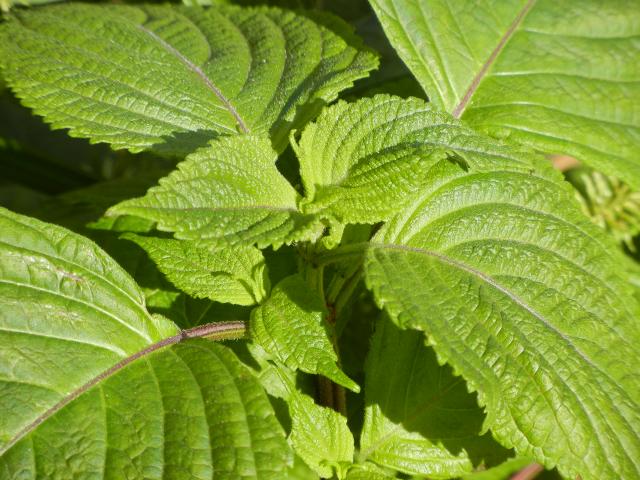 Oct 23rd, 2011, by Alex Zorach
This photo shows a closeup of a perilla plant. This plant was growing on 40th street in Philadelphia, just south of Locust, up against the building with Saxby's Coffee shop. This plant, an herb used in Japanese cooking (where it is called Shiso), grows wild throughout Philadelphia, and thrives in urban areas as well as more wooded areas.
In this picture you can see the fine hairs on the leaves.
Within a few days of taking this photo, the plant was cut down, as everything in the bed was cut to the ground and cleared.
You can also view a picture of this plant in context, showing the whole flower bed and the street.