Mango Nectarine, Sliced in album fruit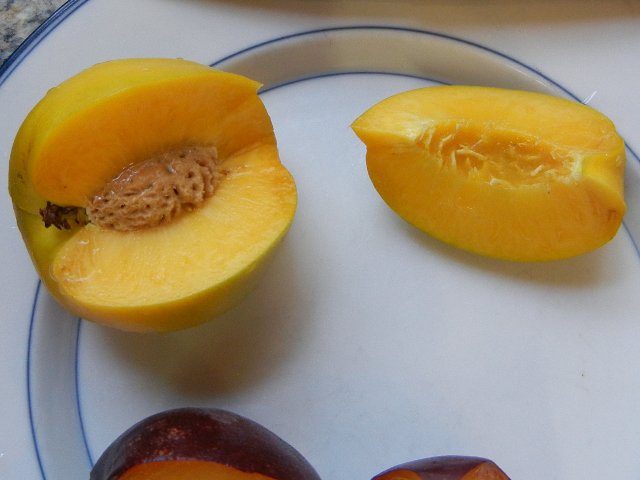 Jul 11th, 2011, by Alex Zorach
This photo shows a sliced mango nectarine. This fruit was sold at Iovine's Produce Corner in the Reading Terminal Market for $3.99 a pound, and while this price sounds like highway robbery, I can say it was worth every penny.
The peach-like structure of the pit (large, light-colored, and with deep indendations) betrays the fact that this is clearly a cultivar of peach, rather than a type of plum or some strange hybrid.
I liked everything about this fruit. It is extremely aromatic, and has a delightful texture, soft, juicy, but still somewhat firm, and a broad range of ripenesses over which it is pleasing both in taste and texture. The flavor is clearly peach-like, but surprisingly mango-like as well, with even a hint of that fresh, piney quality that mangos have.
You can also view a photo of a bunch of mango nectarines, from when I purchased this one.