Mango Nectarines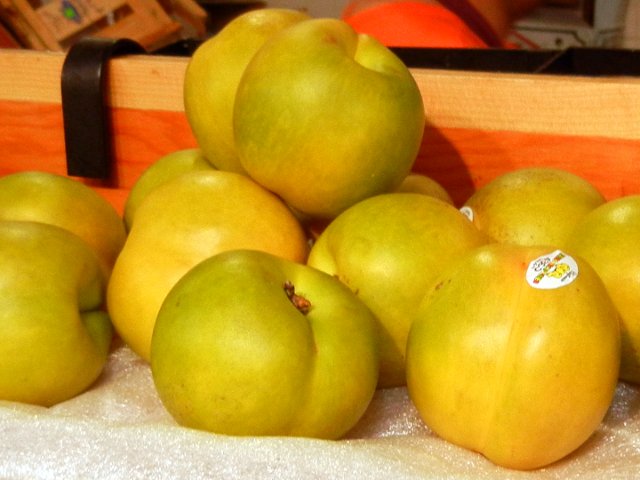 Jul 10th, 2011, by Alex Zorach
These mango nectarines were for sale at Iovine's Produce Corner in the Reading Terminal Market in Philadelphia, for $3.99 a pound. This is a high price for fruit, but these fruit are worth it. I had never tried one of them, and indeed, was not even aware that this variety existed, before I saw one for sale at this stand. I tried one out of curiosity and was delighted.
The mango nectarine is a cultivar of peach which slightly resembles mango both in flavor and appearance, with the greenish-yellow skin, and with an intense and pleasing tropical aroma. I am tempted to say that I even like them more than actual mangos, and I certainly like them more than normal nectarines. Their texture is also extraordinarily pleasing.
You can also view a photo of a sliced mango nectarine, a picture of the one that I bought from this batch here, when I ate it a day later.