Lemon Verbena, Dried, Whole Leaves in album tea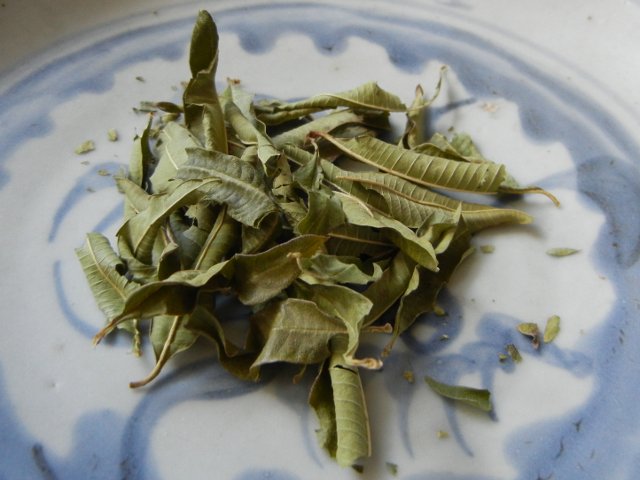 Aug 10th, 2011, by Alex Zorach
This photo shows whole leaves of dried lemon verbena. Lemon verbena makes a good herbal tea, which is not only delicious but has potent medicinal properties.
This particular batch of lemon verbena, grown on the ANC Educational Farm in Bryn Athyn, PA, was of exceptional quality, and produced what was without a doubt the best infusion of this herb that I have ever tried.
I steeped these leaves and wrote about them in my blog post Lemon Verbena: Multiple Infusions in a Gaiwan
.