Lemon Verbena, Dry, in Gaiwan in album tea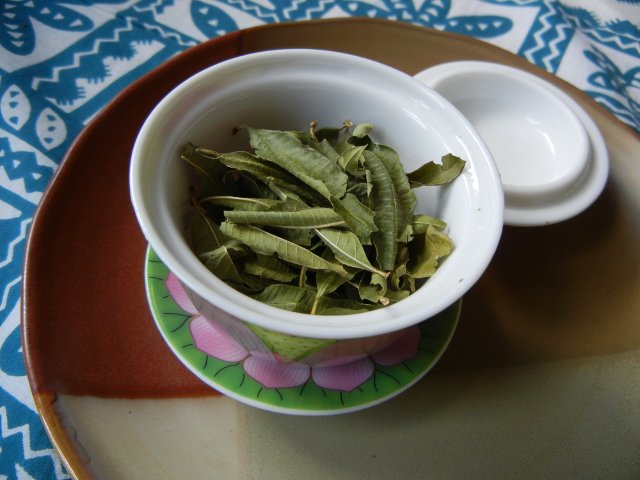 Aug 10th, 2011, by Alex Zorach
This photo shows lemon verbena leaves, dry, in a gaiwan, a Chinese lidded bowl normally used for brewing tea.
I became interested in brewing herbs in a gaiwan after I was exposed to the practice of "gong fu cha", which loosely translates as the brewing of tea with great skill, a practice used in a traditional Chinese tea ceremony, which involves brewing a large amount of tea leaf repeatedly, using many very brief infusions. Each infusion brings out different characteristics of the tea's flavor and aroma, and the whole process enables one to experience the tea in new, complex, and deeper ways. As someone who loves herbal tea, I have recently begun experimenting with brewing herbs in a gaiwan. This particular batch produced outstanding results.
This picture was featured in my blog post, Lemon Verbena: Multiple Infusions in a Gaiwan.