Heirloom Donut Peach Pie (All Yellow Donut Peach)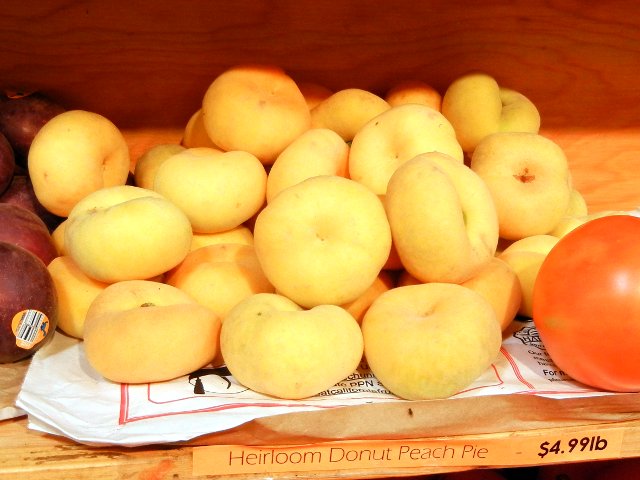 Jul 10th, 2011, by Alex Zorach
These all yellow donut peaches (in contrast to the regular yellow-and-red color of most peaches) were for sale at Iovine's Produce Corner in the Reading Terminal Market for $4.99 a pound, labelled as Heirloom Donut Peach Pie. I tried one out of curiosity, and when the price later dropped to $2.99 a pound, I bought more as they were quite delicious.
I like supporting the preservation, cultivation, sale, and eating of heirloom varieties of various fruit and other types of produce. I also like trying new things, so even when the price is steep, I will typically try something once. Some of what I try, including this variety of peach, is well worth the premium price.
You can see what this donut peach looks like sliced, and read my description of what it tastes like there as well!