Ginger Gold Apples
In Albums: food fruit produce apples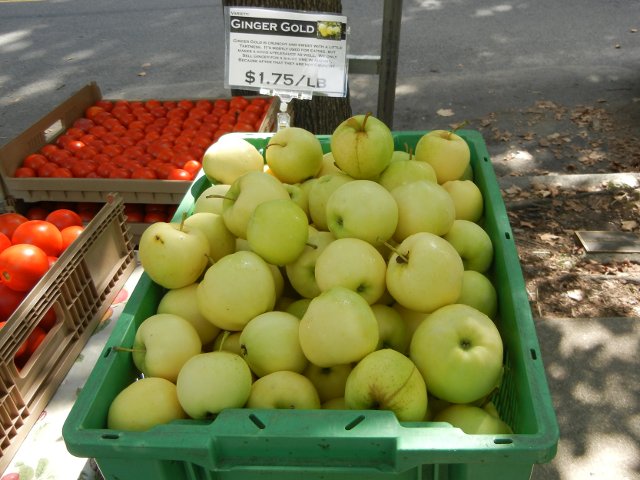 Aug 6th, 2011, by Alex Zorach
This photo shows ginger gold apples, for sale at the Clark Park Farmer's Market in West Philadelphia, for $1.75 a pound. These are a rather early variety of apple, one of the first local apples I have seen for sale this season.
I have not tried the ginger gold variety of apple, so I can't say first hand what they taste like, but these apples were sold with a sign that read:
Ginger gold is crunchy and sweet with a little tartness. It's mostly used for eating, but makes a good applesauce as well. We only sell ginger for a short time in August, because after that they are not crunchy.
Interesting! Maybe I'll grab one next week if they're still there. Wikipedia also has a page on ginger gold apples.