Lemon Balm, Dried, Broken, from Frontier Coop in album tea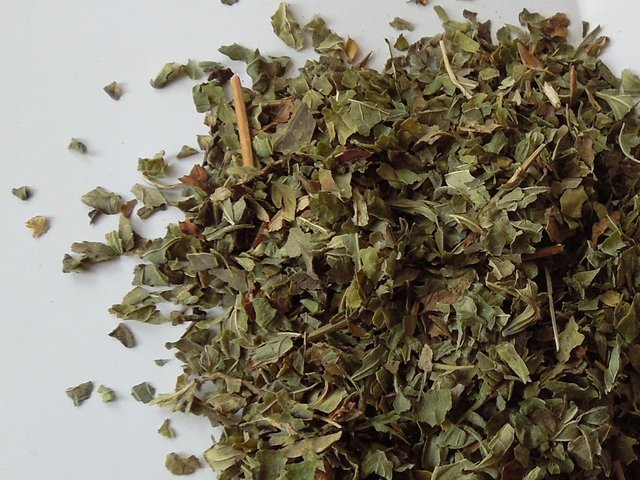 Feb 27th, 2013, by Alex Zorach
This photo shows loose-leaf or bulk lemon balm, from Frontier Coop. I purchased this for just over $30 a pound at Arrowroot Natural Foods in Bryn Mawr, PA. You can read my review of this herb on RateTea.
Lemon balm is one of my favorite types of herbal tea. However, I usually brew the herbal tea from the fresh herb, and if I use it dried, it is usually the whole-leaf dried herb, which I dry myself either from plants in my garden or plants I gather either from the wild, or from other people's gardens with permission.
I wanted to try this particular batch mainly out of curiosity, because I had never tried commercially-produced lemon balm before. While it was good, it wasn't anywhere near as good as the stuff I've grown myself, and since the herb is so easy to grow, and is usually so abundant that I can harvest about as much of it as I want, even when I don't grow it in my own garden, it seems silly to buy it.