Double Daylily, Orange in album plants
In Albums:flowers favorites plants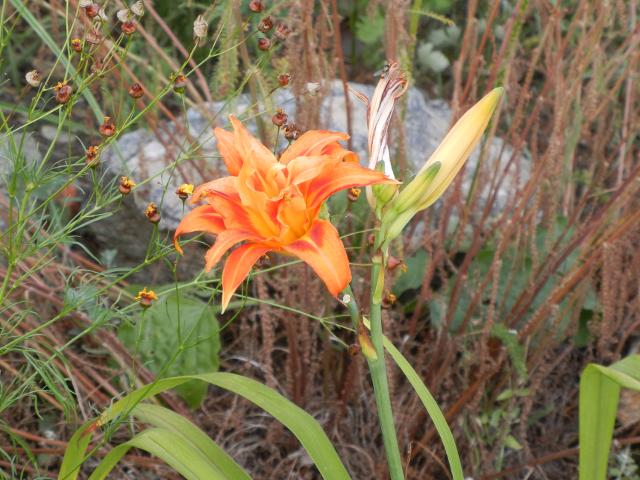 Jul 6th, 2011, by Alex Zorach
This is a photo of a double daylily, a horticultural variety of daylily selected for its double blossoms. This is a variety of Hemerocallis fulva, a species native to eastern Asia, but familiar in North America as it is in widespread use as a landscape plant. Besides the "double" feature of the flower, this flower looks otherwise like the natural form that this species takes, with the large flame-red-orange color of the blossom.
I like this photo not just for the lily, but the rich complexity of the texture in the background, with the rock, and numerous other plants. I'm not sure of the identity of all the other plants in the picture, but a leaf of the common plantain is evident in the lower left.
This picture was taken in a park in the Northern Liberties neighborhood of Philadelphia.