Cactus Pear on Cactus
In Albums: fruit plants cactus pears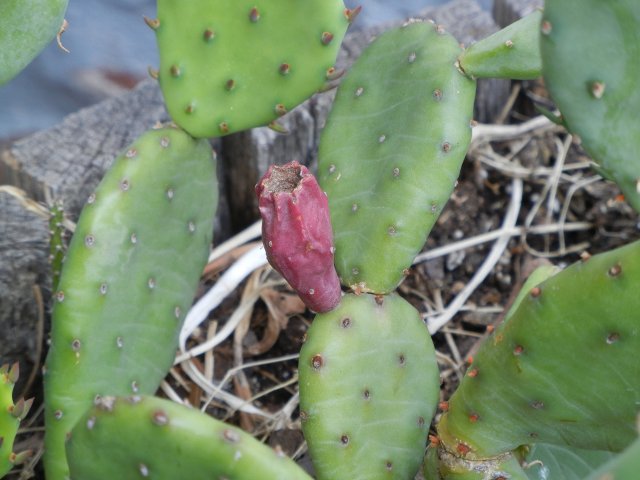 Jul 6th, 2011, by Alex Zorach
This photo shows a single ripe cactus pear on a cactus of the Opuntia genus (the cacti called prickly pears); I'm no expert so I can't name the species, but this looks a lot like the familiar cactus pear that is sometimes for sale in stores and at produce markets. This one is a bit smaller.
This particular plant is growing in a pot in Philadelphia, near the Spring Garden station of SEPTA's Market-Frankford Line.
This particular plant was absolutely loaded with fruit, but only this one was ripe. You can also view a photo of the whole prickly pear plant, which is much larger than this photo suggests.