Bloodroot And Other Plants in album plants
In Albums:nature plants White Clay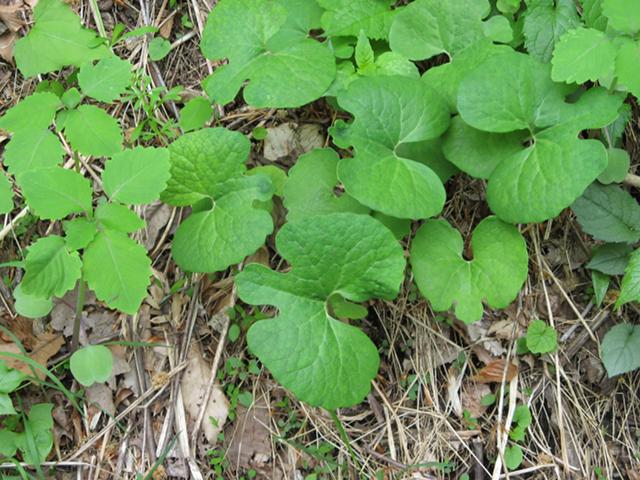 May 5th, 2006, by Alex Zorach
This photo shows the leaves of bloodroot, Sanguinaria canadensis. Bloodroot, named for its intensely red-colored root, is an interesting plant, usually considered a wildflower because of its beautiful white blossom.
The photo also shows numerous other plants: on the left is some jewelweed, and to the lower right is a small amount of garlic mustard sprouting. I am not sure of the identity of every single plant in this picture.
This photo was taken in White Clay Creek State Park in Delaware.