Asian Pears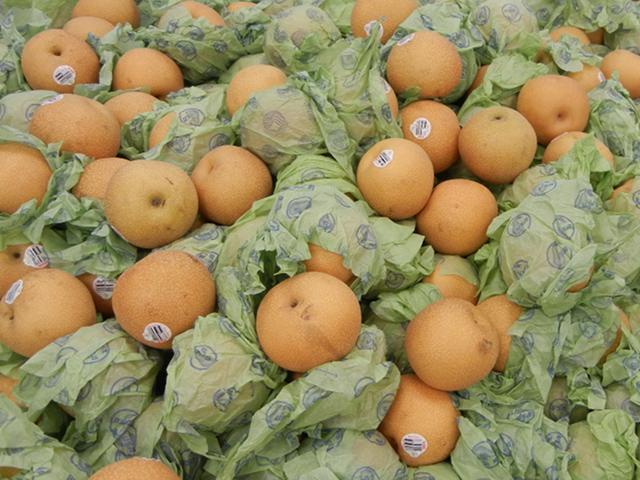 Feb 27th, 2011, by Alex Zorach
These Asian Pears, produce code 4408, also called Nashi pears, are from the species Pyrus pyrifolia, a different species from the familiar cultivate pear varieties.
These fruits tend to be expensive, although they were a relative bargain here at the Newark, Delaware Farmer's Market. These pears tend to be packed with greater care than most other fruit, usually including a bit of padding, due to their expensive nature and the fact that they bruise easily.
Asian pears are firm and crispy in texture, with a light, fruity fragrance, and a slightly astringent aftertaste. Personally, they are not my favorite fruit, and I prefer the soft, juicy sweetness of numerous varieties of the standard pear.