Tender Tip Country Green (Chun Mee Green Tea), from Foojoy, Loose-leaf in album tea
In Albums: tea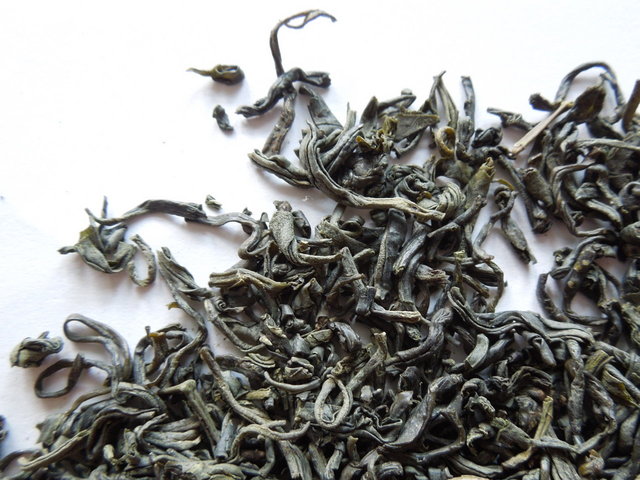 Aug 20th, 2013, by Alex Zorach
This photo shows Tender Tip Country Green loose-leaf tea, from Foojoy. This tea was organic certified but not all boxes of it are.
This is a chun mee style green tea; chun mee is usually translated as "precious eyebrows", which refers to the eyebrow-like shape that many of the leaves of this tea have. This is visible in the photo here.
I thought this was a typical, but not outstanding example of this type of green tea, which tends to be an inexpensive tea with a brisk, tangy quality with a faint smokiness. You can read my full review on RateTea. I am personally more inclined to buy chun mee from Upton Tea Imports; my favorites are their Chun Mee Dao Ming and Chun Mee Moon Palace.