Yaupon Leaf, Black (Roasted) from Cat Spring Yaupon Tea in album tea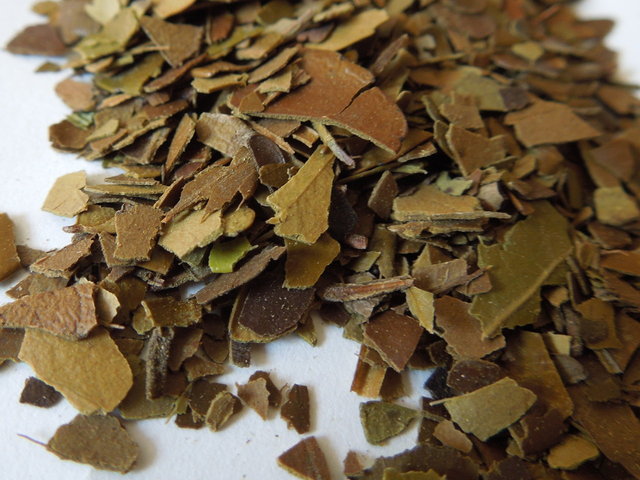 Aug 20th, 2013, by Alex Zorach
This photo shows a closeup of loose-leaf Yaupon. This sample was provided by Cat Spring Yaupon Tea, a newly founded company.
Yaupon is an herbal tea native to North America, made from the Yaupon plant, a species of holly. This makes it related to Yerba mate and Guayusa.
I reviewed this on RateTea; it's a little similar to Yerba Mate, and possibly more similar to Guayusa. Very enjoyable. The roast is mild, more like a medium-roast oolong than like coffee or dark-roast mate.