Sedgwick Street, Philadelphia
In Albums: Philadelphia transit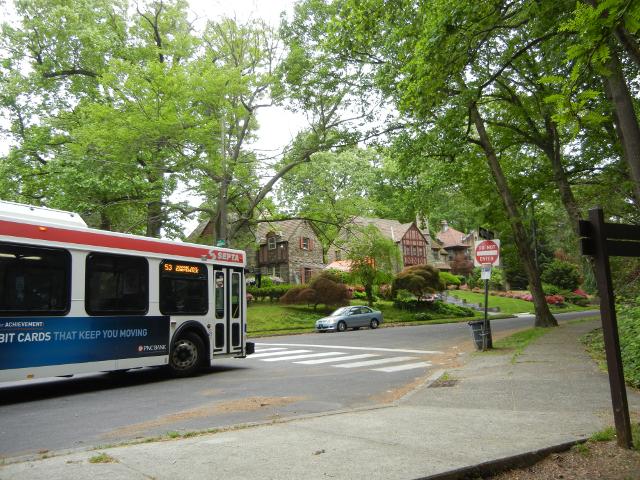 May 14th, 2011, by Alex Zorach
This photo, taken from the edge of Carpenter's woods, looking south across W. Sedgwick Street in the West Mount Airy neighborhood of Philadelphia, is one of the many examples of the "labyrinth of nonsense" that is the city of Philadelphia, PA.
The SEPTA bus approaches a sign that reads "DO NOT ENTER" while simultaneously showing a bus stop, marking that clearly, a bus enters this place. There is no "Except buses" sign. This is the point at which Sedgwick street changes from being two-way to one-way. I also find it interesting that there is a bus route travelling through this relatively sparse neighborhood, with huge homes. As a side-note, I find this street and its homes and massive, old trees to be very beautiful.
My car is parked on the opposite side of the street.