Japanese Cucumber, Sliced, Slices
In Albums: food produce cucumbers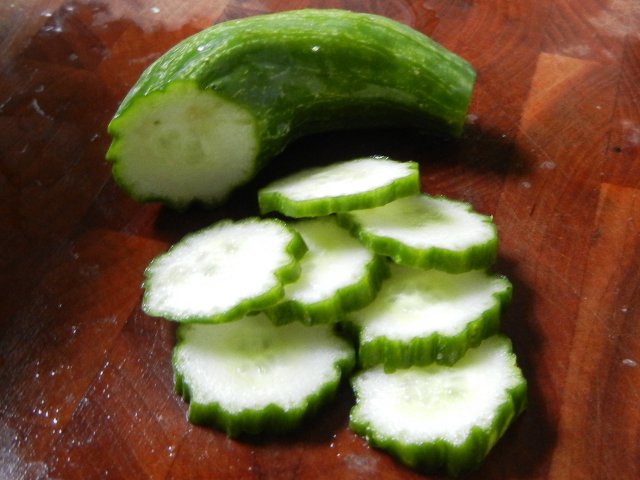 Jul 25th, 2011, by Alex Zorach
This photo shows a sliced Japanese cucumber. This is the same type of cucumber in my photo of Japanese cucumbers and is also from Urban Girl Produce. This is the small end of the cucumber, what was left of it after I used it up.
This cucumber was in many respects similar in flavor and texture to the hydroponic English cucumbers available in most supermarkets. I found it to have a slightly firmer texture. I also found that the interesting ridges in the skin produced an interesting effect both visually and texturally when eating slices of it.
Overall, this was a very high-quality cucumber; it also stayed very fresh for a long time. Its only downside was that it came with numerous small thorns. Cucumber thorns are very easy to remove, but it is important to actually remove them!