Darjeeling Sungma First Flush, Loose-leaf Tea from Happy Earth Tea in album tea
In Albums: tea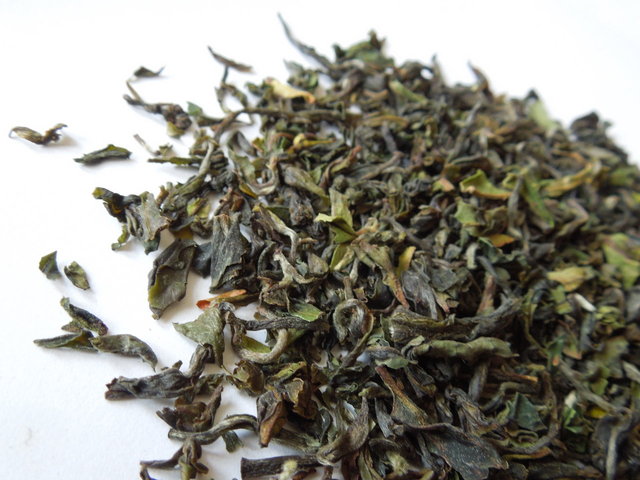 Aug 20th, 2013, by Alex Zorach
This photo shows Darjeeling First Flush Tea from Sungma Estate. This tea was provided as a sample by Happy Earth Tea. The grade of this tea is SFTGFOP1, a very high grade.
Note the very light color of some of the leaves; the overall character of this tea was more like a green tea, both in color and flavor, than like a typical black tea. It is classified as a "black" tea due to production method, but a "hard wither" during production, enabled by the dry air in early spring in the high-altitude region of Darjeeling, dries out the leaves, thus preventing them from fully oxidizing the way they normally do in black tea.
The production of these high-grade teas is a highly involved product and I think of them as an artisan product like a fine wine or the preparation of world-class cuisine.
Like all of the first flush teas I've tried from Happy Earth Tea, I thought this tea was exquisite. You can read my review here.