Christmas Camellia & Relatively Ugly Architecture in album plants
In Albums:Philadelphia plants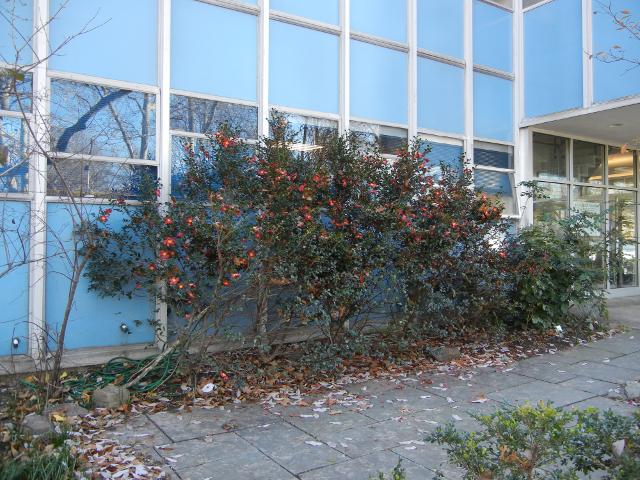 Dec 1st, 2011, by Alex Zorach
This photo shows a row of Christmas Camellias, Camellia sasanqua, planted outside a building in West Philadelphia that is a good example of relatively ugly architecture.
I find that the Christmas camellias are much more attractive than the backdrop.
This plant (although not this particular photo) was featured in my blog post about the Christmas camellia and its relationship to the tea plant.