Chilean Nectarines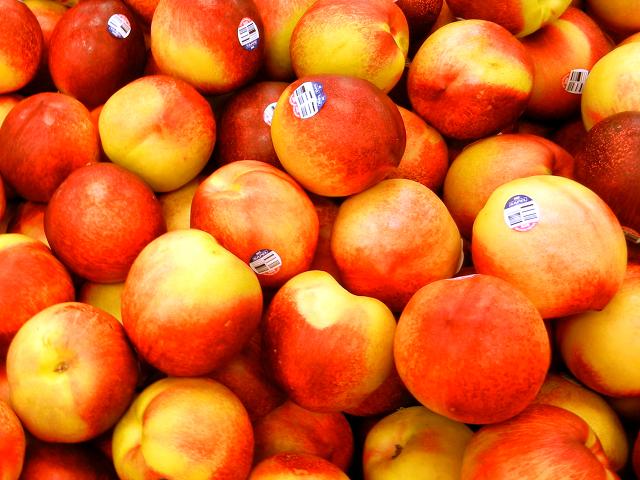 Feb 27th, 2011, by Alex Zorach
Nectarines, produce code #4378, bearing the label "Sapel" and "Chile", for sale in the Newark, Delaware Farmer's Market. Presumably these are from Exportadora Sapel Ltda, a Chilean company that exports produce.
Nectarines are peaches that have been cultivated to have smooth skin; contrary to popular belief they are not hybrids of peaches with other fruits, but rather, are specific varieties or cultivars of peaches, from the species Pruna persica.
I prefer buying USA-grown nectarines, which are often available out of season. When local peaches are in season, I strongly prefer peaches to nectarines, but nectarines can be enjoyable as well. I find that in nectarines, the flesh tends to stick to the pit more frequently than in the fuzzy varieties of peach.