Kukicha (Japanese Twig Tea), Loose-leaf Green Tea from Adagio Teas in album tea
In Albums: tea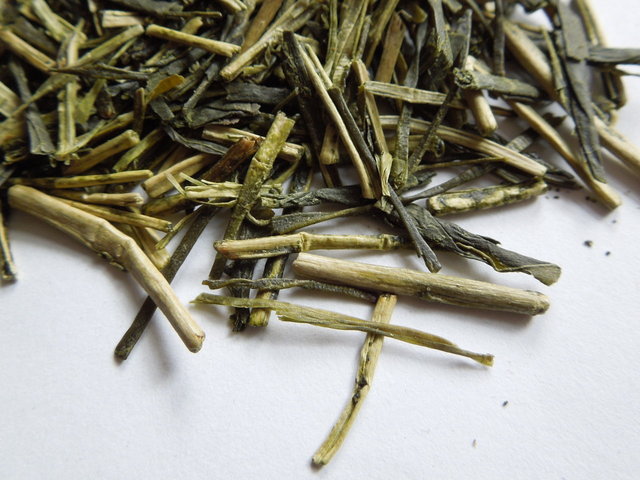 Aug 20th, 2013, by Alex Zorach
This photo shows Adagio Teas' Kukicha. Thank you to E. Alex Gerster for sharing this tea with me!
Kukicha is a type of Japanese green tea that is made mainly from the twigs, rather than the leaves of the tea plant.
I have yet to post a review of this sample but I found it to be different, showing a mix of qualities characteristic of both higher- and lower-quality teas. It was quite enjoyable though, and I posted a favorable review on RateTea.