Sencha Overture, Loose-leaf Japanese Green Tea from Adagio Tea in album tea
In Albums: tea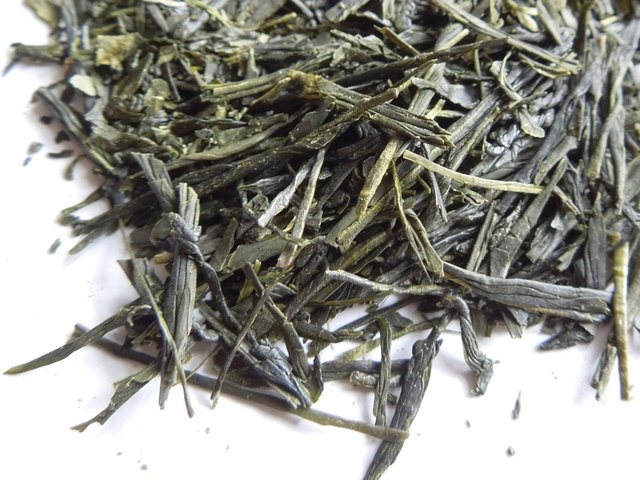 Aug 20th, 2013, by Alex Zorach
This photo shows a closeup of the Sencha Overture, from Adagio Teas. Relative to other sencha, this tea looked a very dark green color--but less vibrant green, and more blackish. It also looked to have fairly well-formed leaves, mostly whole, and not as flakey as typical for sencha.
I found this tea to be much more bitter than typical for sencha; for this reason I strongly preferred brewing it using a series of brief (~1 minute) steepings.
You can read my full review on RateTea. I wasn't super crazy about it, but I've definitely had much worse.