Woodlands Cemetery, Philadelphia, Main Entrance
In Albums: Philadelphia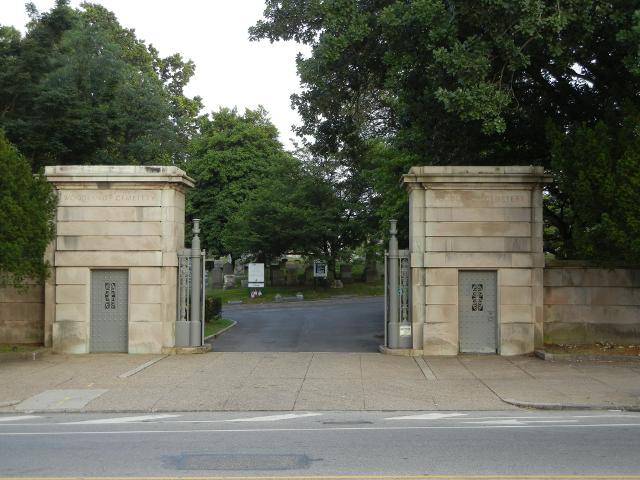 Jun 28th, 2011, by Alex Zorach
This photo shows the main entrance to "The Woodlands", which I usually just call Woodlands Cemetery", in Philadelphia. This is a large, old cemetery which also has an arboretum on the grounds, an apiary, and a historic mansion which is in a state of disrepair. The cemetery also has a view of the Schuylkill river, looking down a hill over the SEPTA and AMTRAK tracks.
This gate is located directly across from the SEPTA subway to surface Portal at 40th street. The street in this picture is Woodland Ave, and the photo is taken from the trolley hub, looking across Woodland Ave towards the cemetery. This is the main entrance, although there are a few other gates which are often not open. This gate opens at 8AM these days, although I think during some times of the year it opened at 9AM.
The Woodlands are also one of the spots where I enjoy birdwatching in Philadelphia.