Snow Buds (Xue Ya), Loose-Leaf Organic Green/White Tea from Arbor Teas
In Albums: tea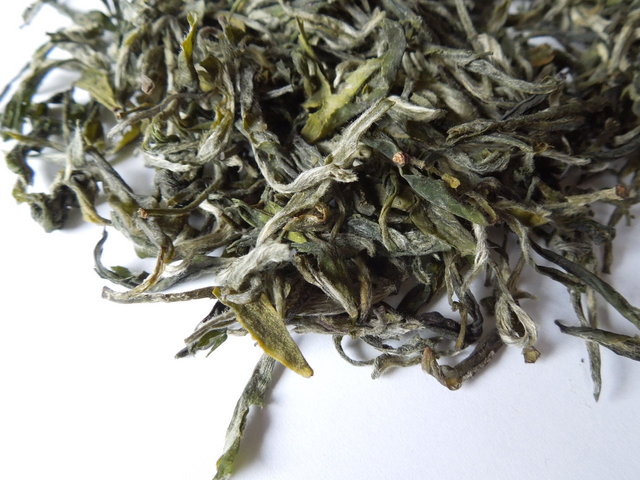 Apr 2nd, 2014, by Alex Zorach
This photo shows a close-up of loose-leaf Xue Ya (snow buds) tea, sold by Arbor Teas.
Snow buds (Xue Ya) is a relatively new type of tea that is alternatively classified as either green or white tea, and shares attributes of production, appearance, and flavor with both of these tea types.
This particular batch is organic certified, as of writing this, making it one of two examples of this type of tea that I know of, that have organic certification. It's also quite tasty; I like it a lot better than most silver needle white tea (which tends to also be more expensive).