Shou Mei, Loose-Leaf Tea
In Albums: tea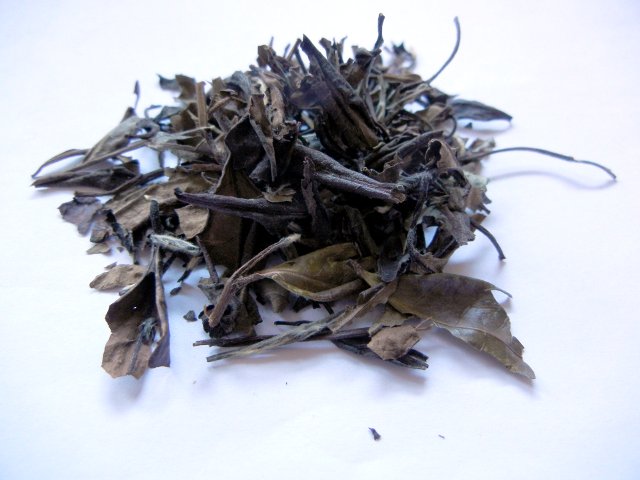 Oct 25th, 2011, by Alex Zorach
This photograph shows some loose-leaf shou mei tea/. Shou mei is a dark style of white tea, made out of larger leaves.
Because it is made out of larger, more mature leaves, and the caffeine tends to be concentrated in the smaller leafs and tips, shou mei tends to be low in caffeine. A little-known fact is that shou mei is also the unofficial state tea of Missouri.
This photo was featured in my blog post Definitions of White Tea: Raising Eyebrows.