Organic Shiitake Mushrooms in album produce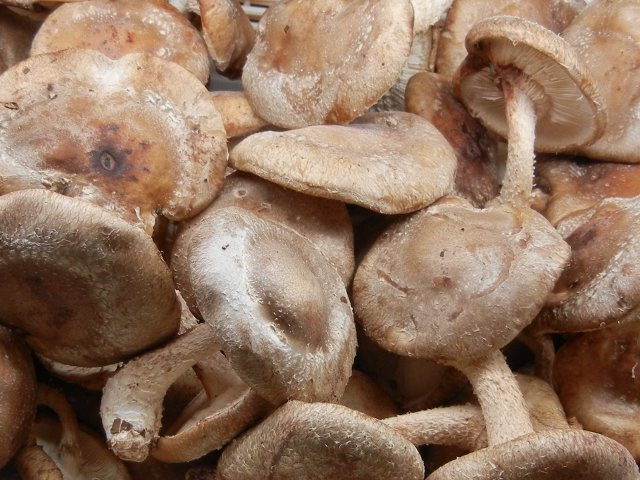 Aug 7th, 2011, by Alex Zorach
This photo shows organic shiitake mushrooms which were for sale at the Fair Food Farmstand in the Reading Terminal Market in Philadelphia. These mushrooms were certified organic and were grown by Mother Earth Mushrooms of Kennett Square, PA. The price on them was $14.00 a pound, considerably higher than the $8.99 a pound price on fresh shiitake mushrooms at the nearby Iovine's produce corner.
These mushrooms looked pretty good, and this is a type of mushroom that I love, but I did not buy any. It was interesting to me that the price on these mushrooms was about 55% higher than their non-organic counterpart, whereas the price on the organic crimini mushrooms from the same producer was only 25% higher. I wonder if this is just an accident of random influences, or if there is some systematic factor that makes these mushrooms more expensive to produce.
Either way, it's a moot point. As much as I love shiitakes, I prefer to buy them dried, as their flavor (which I love) is highly concentrated in the dried mushroom. I also like the firmer texture of the dried shiitakes, once they have been rehydrated. Fresh, these mushrooms are relatively mild and not as interesting.