Organic Cayenne Peppers, Green in album produce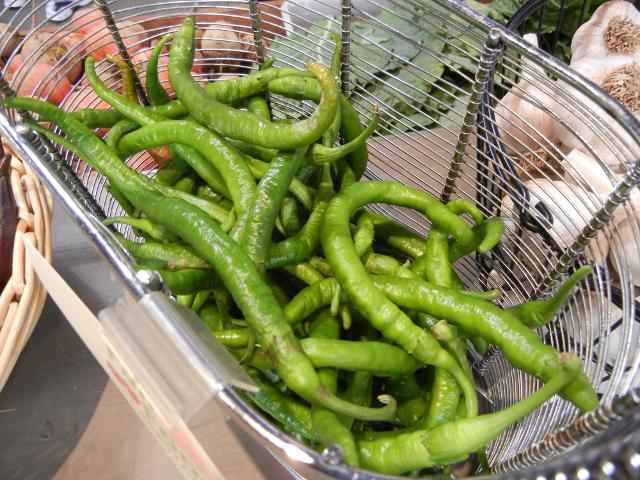 Aug 7th, 2011, by Alex Zorach
This photo shows green (unripe) organic cayenne peppers for sale at the Fair Food Farmstand in the Reading Terminal Market in Philadelphia. These cayenne peppers were grown by the Lancaster Farm Fresh Co-Op in Leola, PA, and were for sale for $5.75 a pound, which I think is a reasonable price for certified organic, locally grown hot peppers.
I bought one of these peppers and it was very good...fresh, highly aromatic, but was definitely on the mild side. Cayenne peppers are often considered to be one of the hottest peppers but I find they are highly variable and are often quite mild. The one I bought here was milder than a typical Jalapeno...perhaps it is the influence of Lancaster County?
One thing that I do appreciate is that this farm / stand had green cayennes, which I find are better for cooking with or making salsa than the red (ripe) ones, which are beautiful, but are often not quite as exciting fresh.