Salad Turnips in album food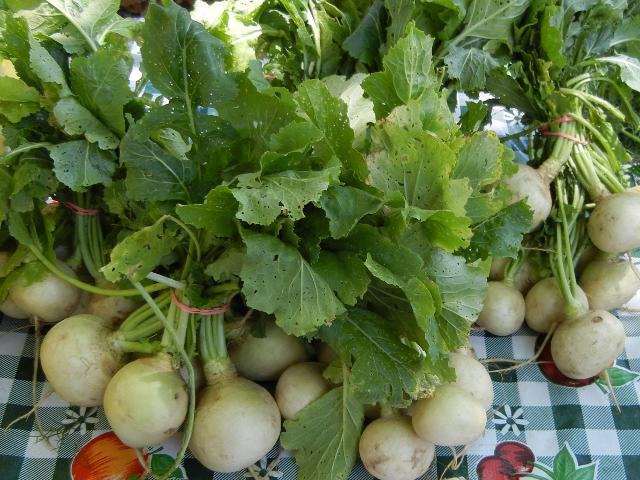 Jul 9th, 2011, by Alex Zorach
These salad turnips were for sale at the Clark Park Farmer's Market; they were grown by the Pennypack Farm in Horsham, PA.
Salad turnips are a particular variety of turnip; they are generally white like these here, in contrast to the purple color of normal turnips. Salad turnips are usually described as being a lot like radishes in texture, but milder in flavor.
Personally, I like color, and I love eating turnips raw, so I often prefer to just eat regular turnips. However, regular turnips can often have a slightly softer texture which makes them slightly less enjoyable in a salad.
I'm not honestly sure if I've consumed these or not; I have definitely consumed roots like these, mixed in with a bowl of raw radishes, and I enjoyed them. Whether they were these, or some other white variety of radish or turnip, I do not know!