Red Necked Grebe in the Schuylkill River
In Albums: birds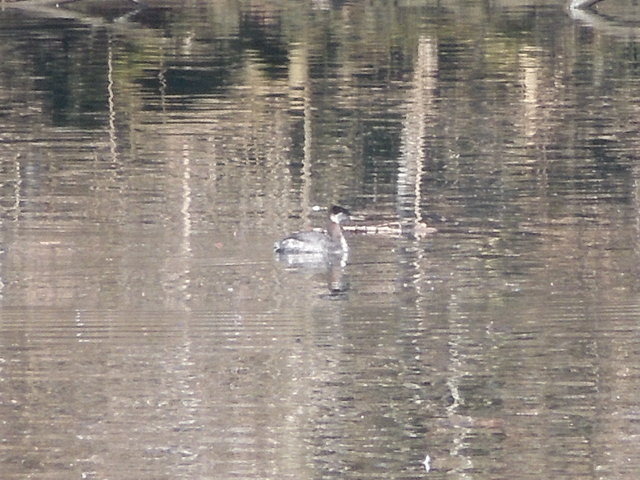 Mar 8th, 2014, by Alex Zorach
This somewhat blurry photo shows a red-necked grebe swimming in the Schuylkill river. The photo was taken from the Gray's Ferry Crescent Trail.
I just took this photo with the max zoom on my pocket camera. I mainly took this photo as documentation of this species, because I had a hunch that eBird would flag it as an unusual observation.
Here is the eBird checklist on which I submitted this bird.