Muscat Grapes, from Chile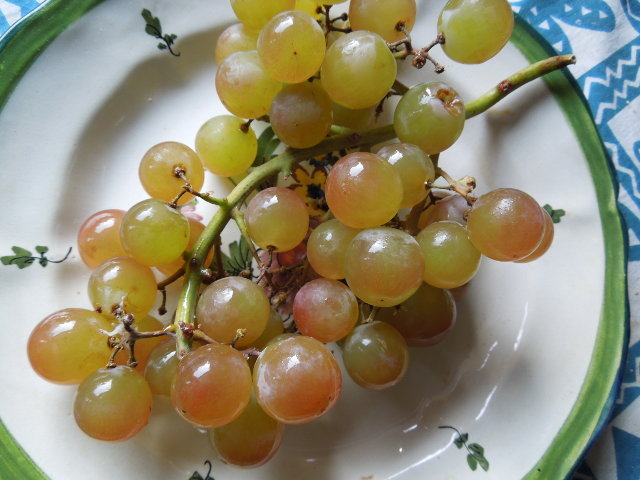 May 23rd, 2013, by Alex Zorach
This photo shows Muscat Grapes. These grapes were grown in Chile; I purchased them at Merenda's Italian Specialties in Southampton, PA, for the very reasonable price of $1.50 a pound. Muscat grapes come in many different colors and varieties; these were somewhat intermediate between red and green (white) grapes in color.
Muscat grapes are a peculiar type of grape which can be used for wine, raisins, or eating. I find them to have a sort of ephemeral fruity aroma, almost floral in character, but I also find they have deep, dark, almost skunky undertones to them. It is the combination of the light and sweet characters with the dark and bitter undertones that makes me love them so much.
Muscat grapes are often used as an analogy or comparison point, to which the aroma of certain Darjeeling black teas are compared. Many of these are described as "muscatel". Having tried both the tea and the grapes, I will say that the resemblance is striking: not only do some of the Darjeeling teas have grape-like qualities, a few of them even have the darker skunky undertones as well.