Lu An Melon Seed (Liu An Gua Pian) Green Tea, Loose-Leaf in album tea
In Albums: tea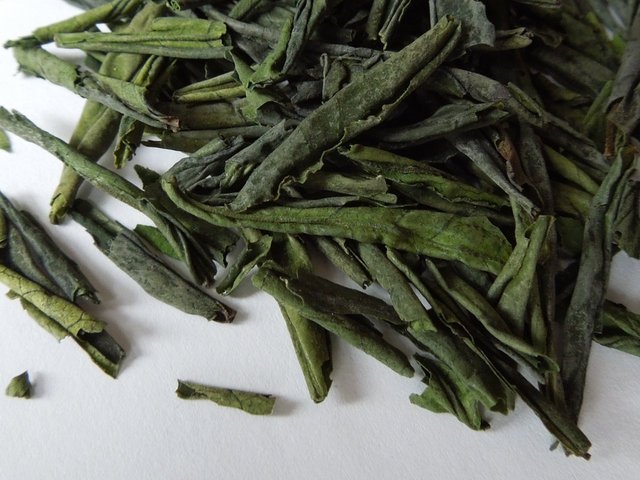 May 28th, 2013, by Alex Zorach
This photo shows loose-leaf Lu An Melon Seed, also called Liu An Gua Pian green tea. The leaf has an intense green color and a somewhat dusty appearance. Looking close, it has a loosely rolled appearance, rolled into small cylinders. I don't quite see the supposed resemblance to melon seeds.
Lu An Melon Seed is a peculiar type of Chinese green tea which is made exclusively from the second leaf on the tea plant, and it has had the central vein removed from each leaf.
I haven't sampled many of these, but this one was top-notch: it was from TeaVivre, and you can read my review on RateTea, and you can buy this tea here; I recommend it highly.