Ha Dong Bohea Loose-leaf Korean Green Tea in album tea
In Albums: tea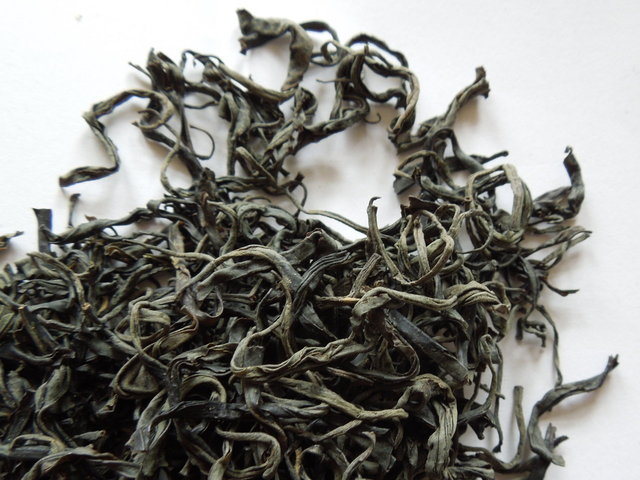 Aug 20th, 2013, by Alex Zorach
This photo shows Ha Dong Bohea, a loose-leaf green tea from Korea, and sold by Republic of Tea.
Note that the leaves are almost completely unbroken and intact: this is a hallmark of high-quality whole leaf tea.
This was one of two samples of high-grade "rare" tea that I recently received from Republic of Tea, and both were exquisite. I found this tea more interesting and unusual. It was much more oolong-like than it was like other green teas, with a buttery smooth mouthfeel and a natural sweetness. I also found that it had aromatic qualities that echoed (and made it pair well with) Korean foods, which is nice because I eat Korean food frequently. However, I still think this is a more subtle tea that I would rather enjoy on its own.
You can read my full review on RateTea.