Flooded Road in Illinois, July 2010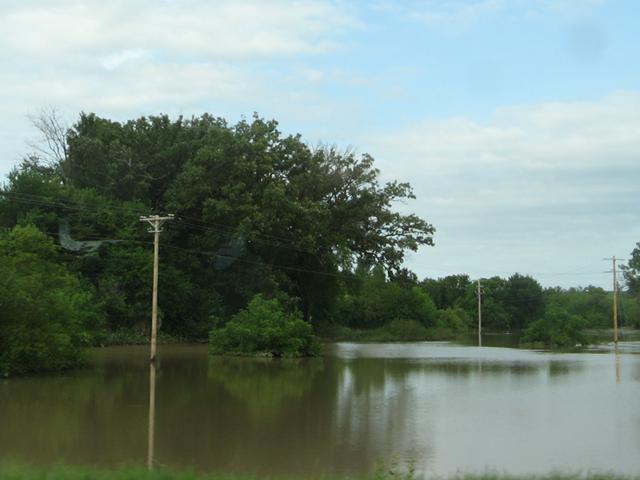 Jul 24th, 2010, by Alex Zorach
This photo shows flooding in the Midwest that I observed during my summer 2010 roadtrip through the upper Midwest.
I do not remember exactly where this picture was taken, but it was in Illinois, somewhere between Dubuque, Iowa and Rockford, IL, I think just east of Galena, IL.
I passed a small town, I think Galena, that was flooded, and I had to go out of my way at one point as US Highway 20 was flooded out in one spot.
This part of the midwest experiences frequent flooding; while some flooding is natural and inevitable, the frequency, severity, and amount of damage caused by the flooding both in the Midwest and elsewhere is largely preventable by basic flood prevention strategies.