Alishan (A-Li-Son) Oolong, Mug Brewing, Tradition Brand
In Albums: tea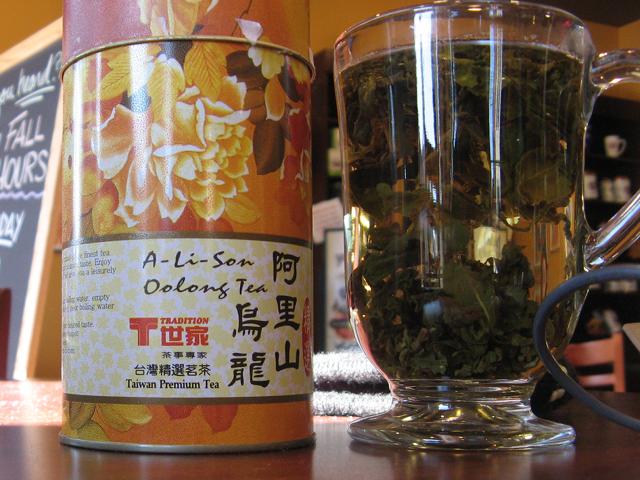 Nov 9th, 2010, by Alex Zorach
This photo shows A-Li-Son Oolong (Alishan Oolong), from the Tradition brand of tea, both the canister, and the loose-leaf tea being brewed in a glass mug. This is a greener (less-oxidized), Taiwanese high-mountain oolong tea.
This was one of the five teas featured in my blog post Cheap Tea: Loose-leaf Teas Offering Outstanding Value .
This photo was taken in Saxby's coffee shop, in Newark, Delaware, one of my favorite places.