Fava Bean Pods in album food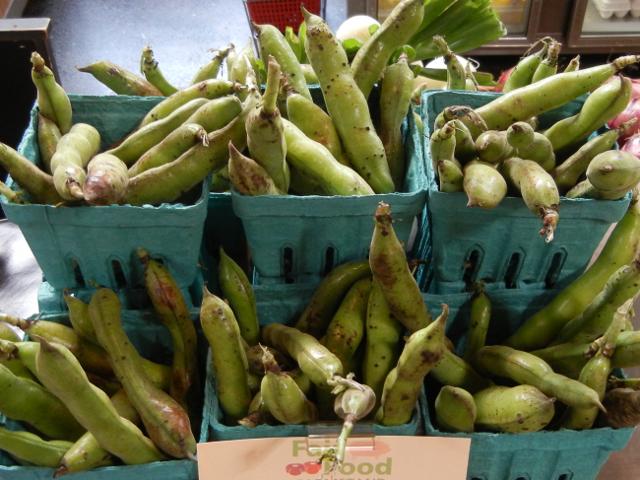 Jun 21st, 2011, by Alex Zorach
These whole fava bean pods were for sale for $3.50 a pint, at the Fair Food Farmstand, in the Reading Terminal Market in Philadelphia. These fava beans were grown by Lancaster Farm Fresh of Leola, PA.
Fava beans are interesting type of bean: whereas many of the common beans come from the species Phaseolus vulgaris, also called the common bean, fava beans are one of the few widely consumed beans that come from a different species. Fava beans are native to North Africa, and are most common in Middle-Eastern cuisine, but they are widely available in the U.S. in canned and sometimes dried forms. I rarely see them for sale fresh, in the pods, like this, however.
I have never used or cooked with fresh fava beans from pods like this; perhaps I will some day. I do enjoy fava beans though. They have a peculiar, distinctive taste which can be quite strong, but which can be very pleasant in certain dishes.