Chanterelles For Sale in album food
In Albums:food produce mushrooms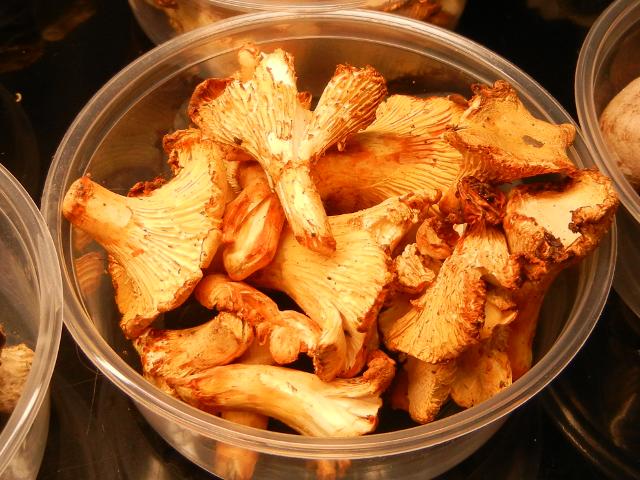 Jul 5th, 2011, by Alex Zorach
These chanterelles were for sale at Iovine's produce corner at the Reading Terminal Market for the seemingly astronomical price of $59.99 a pound. These are a rare specialty item; I have actually never seen them for sale before, not even in specialty mushroom stores. I have, however, had wild-gathered chanterelles, gathered from the forest in Maine.
Chanterelles are native to Europe, Asia, and North America, and are common in mossy coniferous forests, and beech forests in Europe. The forests in Maine where I have seen these growing are mossy and full of a mix of conifers and hardwood trees, including American beech.
I honestly cannot remember what these mushrooms taste like; I remember them being good, however.