Black-and-White Warbler, Woodlands Cemetery, Philadelphia
In Albums: birds Philadelphia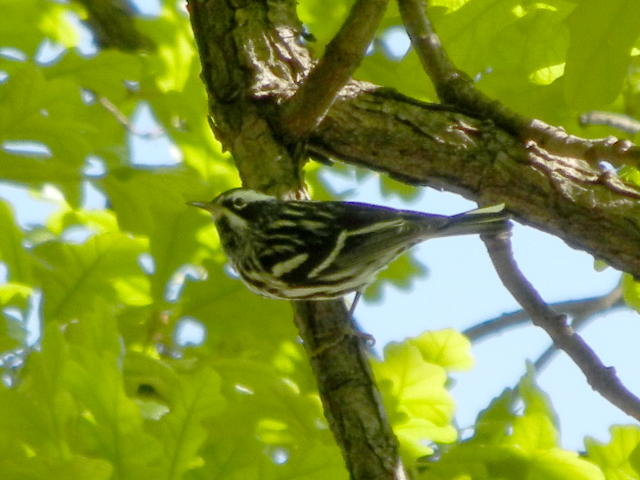 May 7th, 2011, by Alex Zorach
I photographed this male black-and-white warbler during spring migration in Woodlands Cemetery in Philadelphia. These birds are abundant and relatively easy to hear and see in spring migration at numerous sites throughout Philadelphia, anywhere where trees are found. You can read more about this site and others on my guide to birding in Philadelphia.
This bird is identified as a male by its black throat and cheek; the female of this species looks very similar but has a white throat and cheek.
This photograph captures the backlit conditions in which one is typically looking at warblers, many of which forage high in treetops, but while still clearly displaying the black-and-white warbler's distinctive plumage. This particular species of warbler creeps along branches, in a nuthatch-like fashion.