Aprium Plums for Sale in album fruit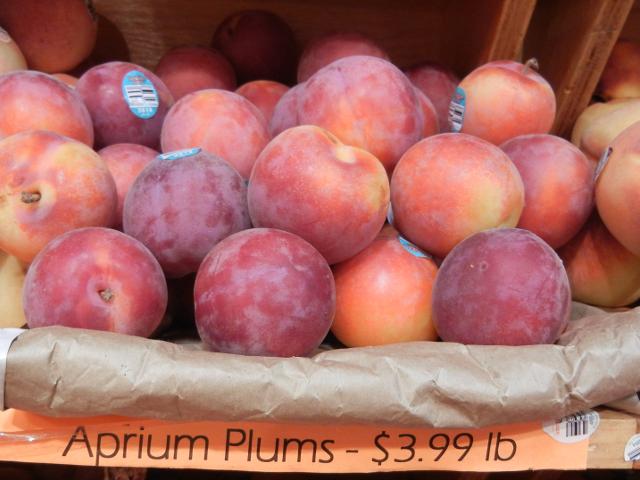 Sep 4th, 2011, by Alex Zorach
This photo shows aprium plums for sale for $3.99 a pound, at Iovine's produce corner in the Reading Terminal Market in Philadelphia.
An aprium is a hybrid of a plum and apricot, developed by Floyd Zaiger, who is best-known for developing pluots, hybrids of apricots and plums. Apriums, unlike pluots, are primarily apricots in lineage, and have less genetic material from plums.
I did not buy any of these fruit, and I've never tried one, and have no idea what they taste like. Perhaps I will try one in the future.