Loose-Leaf Darjeeling, Ahmad Tea in album tea
In Albums: tea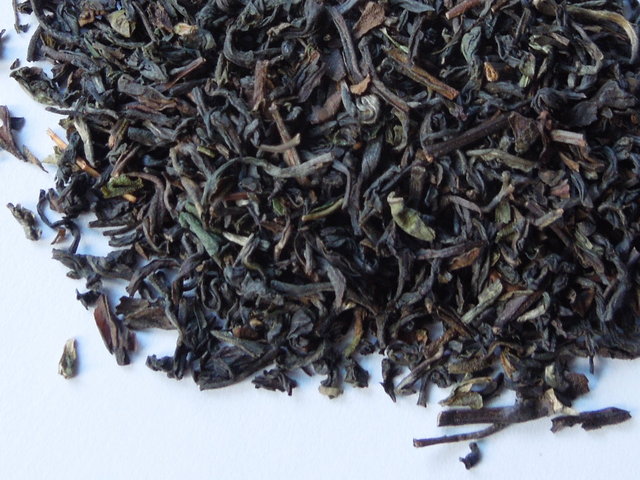 Oct 25th, 2013, by Alex Zorach
This photo shows loose-leaf Darjeeling tea, sold by Ahmad Tea. I bought this tea at Makkah Market in West Philadelphia, for $5 for 100 grams (a little under a quarter pound), which is a little pricier than Ahmad's other teas, but still very reasonable--many of Ahmad's teas are under $8 a pound.
Darjeeling tea refers to black tea from a particular region, the Darjeeling district of India. Darjeeling tea is classified in flushes,
One thing I like about Ahmad Tea is that they provide a lot of information on the packing date. This particular batch was packed 1/30/2013, and was packed in United Arab Emirates. This location may seem odd, but makes sense in that it is relatively close to India, but also close to one of the biggest markets for Ahmad Tea, which is in the middle-east.
I thought this particular batch of tea was very good, especially for its price. The only mainstream Darjeeling tea I prefer to this is Hampstead Tea's, but that tea is actually a single-estate tea from Makaibari estate, so it's not exactly a fair comparison. This is without a doubt the best blended (non single-estate) Darjeeling that I've had. You can read my full review on RateTea.