Juvenile Yellow-Bellied Sapsucker
In Albums: birds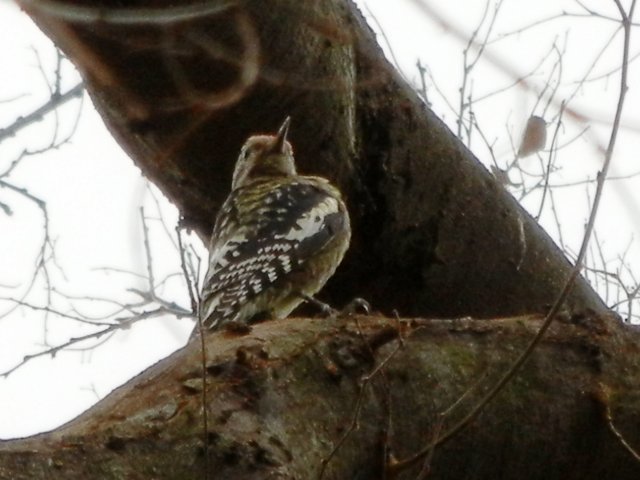 Nov 10th, 2011, by Alex Zorach
This photo shows a juvenile yellow-bellied sapsucker, on a hackberry tree in Woodlands cemetery in West Philadelphia. This was one of three juvenile birds that were foraging very close together, the only time in my life I have seen more than two sapsuckers in one tree.
Yellow-bellied sapsuckers are a bird that is only present during migration and winter in the Mid-Atlantic region: they breed only in regions farther north. During the winter, they are uncommon, but there is a brief period of time, the time during which this photo is taken, in which they become quite common as they migrate south in numbers.
Although the face pattern is not as easily visible in this photo, it still clearly shows that this bird is a juvenile. There is only a faint hint of red on the top of this bird's head, and the rest of the markings around its head and face are rather drab. Adult birds have a bold pattern of black-and-white striping, and a bold white throat.