Yun Wu (Cloud Mist), Loose-leaf Green Tea from San Francisco Herb Company: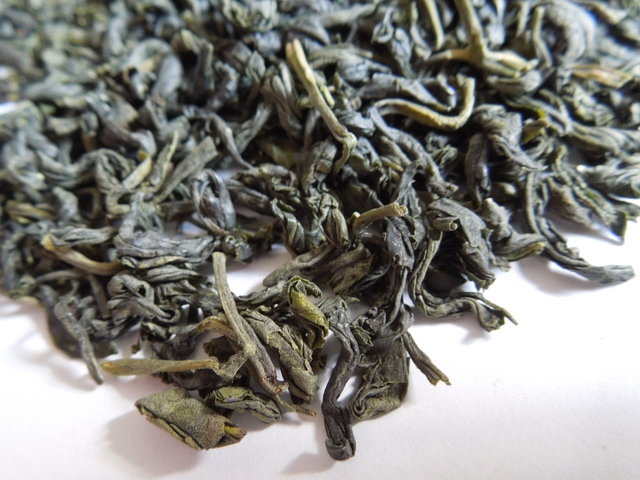 | | |
| --- | --- |
| Sep 5th, 2013, by Alex Zorach | |
This photo shows a closeup of the loose leaf of Yun Wu (Cloud mist) green tea, a type Chinese green tea. This particular batch was sold by the San Francisco Herb Company and was extraordinarily inexpensive: under $10 a pound. The company has a photo of this in its catalogue but I found the leaf so interesting looking for such a low-priced tea (which is unusual, cheap teas are usually broken-leaf) that I wanted to take a closeup photo of my own.
I thought this tea offered exceptional quality for such a low price. You can read my full review on RateTea. It has a bold flavor with considerable bitterness, and was a little like a chun mee green tea, although I preferred it to most chun mee.