Great Blue Heron, White Clay Creek State Park: in album forest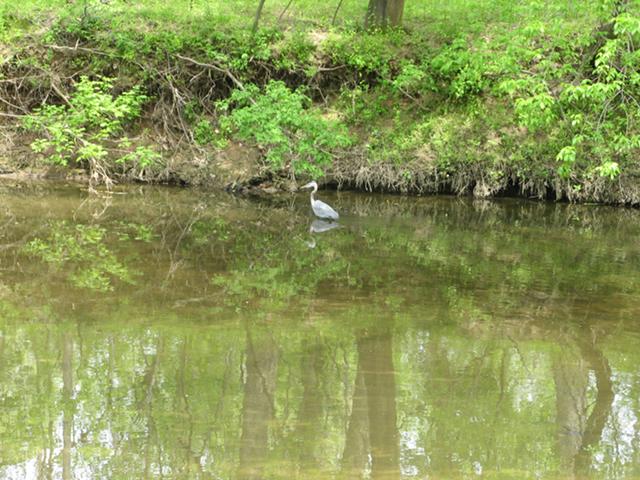 | | |
| --- | --- |
| May 5th, 2006, by Alex Zorach | |
This photo shows a great blue heron wading in White Clay Creek, in White Clay Creek State Park.
This part of White Clay Creek State Park is one of my favorite spots for birdwatching. Although I probably see no herons more often than I see any herons in the park, this particular spot, on the main road just north of the barrier where the road closes to car traffic, is one spot where I have found that it is most likely that great blue herons will be found.
I love this photo as it not only shows the heron, but also the lush bright green spring foliage as trees begin to leaf out. I especially love the reflection of the foliage, tree trunks, and sky in the water.
This has been my desktop picture for years now.