Brick Sidewalk, 41st Street, Philadelphia: in album city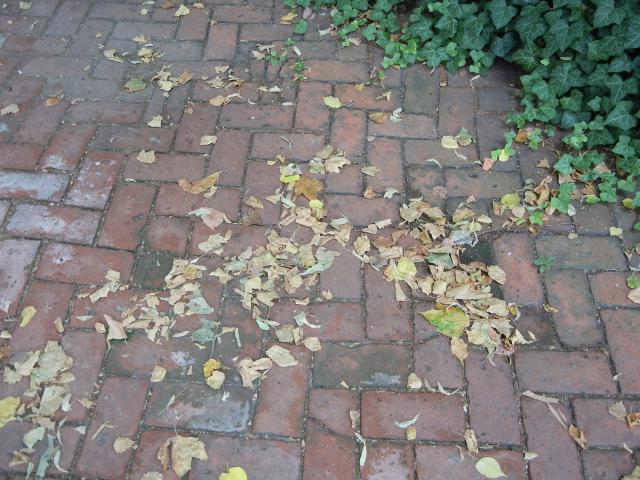 | | |
| --- | --- |
| Jun 27th, 2011, by Alex Zorach | |
This photo shows an old brick sidewalk, on the east side of 41st street in West Philadelphia, on the block between Baltimore and Chester avenues. This neighborhood, like much of Philly, has a number of sections of brick sidewalk, interspersed with newer concrete sidewalks in many areas.
From the standpoint of sustainability there are actually numerous benefits to brick sidewalks. One is that when the sidewalk is damaged, bricks can be replaced individually, rather than requiring a more costly and time and labor intensive effort of replacing a large block. A more important benefit is the effect of brick sidewalks on runoff. Especially if the space between the bricks is filled with a porous material such as gravel, brick sidewalks allow water to drain under the sidewalk, as opposed to running it off into the storm sewer. This helps to reduce the cost and burden on the city of maintaining its storm sewer system, and it also prevents floods downstream by slowing the motion of water into streams and rivers. And, by allowing water to sink into the soil and water table, it also helps ensure that street trees in the area stay healthy.
I have noticed that neighborhoods with brick sidewalks often have some of the most robust and healthy street trees.